A tight team with 70+ years of combined experience
VAAB Design is a personable, integrated and experienced team of licensed professionals providing creative, efficient and sustainable architectural and engineering services. We approach our diverse projects with the interest of finding a unique solution to each design problem. Our goal is to optimize the solution, to find the way to achieve the client's goals while keeping in mind the balanced engineering approach with functionality and style, energy efficiency, and perspective for the future use or investment. In our design process we incorporate sustainable design principles by using strategies that are relevant and specific for each new or renovation project. We are proud of being a personal approach-driven practice that strives to find custom solutions for each of our clients and create designs diverse in scale and style.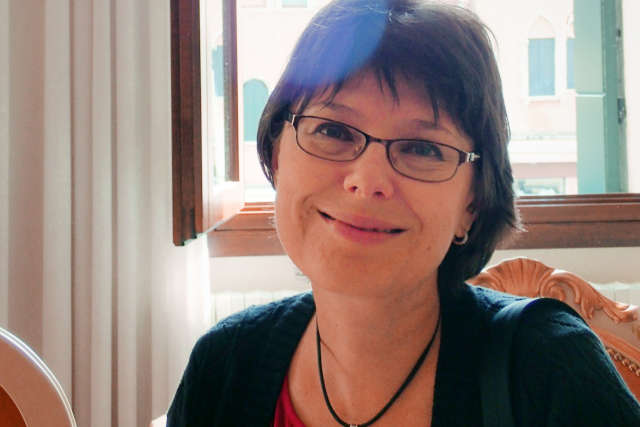 Our Principal Architect
Yelena Gipsov, AIA
Yelena Gipsov, AIA has a Master of Science in Architecture degree and is a licensed architect. She has over 25 years of experience in residential and commercial architecture. Yelena always works towards achieving client's strategic goals and expectations while incorporating sustainable practices and creating designs that balance practicality and aesthetics.
Licenses, certificates and professional memberships include:
Registered Architect in Maryland, DC and Virginia
LEED AP BD+C (Leadership in Energy and Environmental Design, Accredited Professional in Building Design and Construction)
Member of American Institute of Architects
The National Council of Architectural Registration Boards (NCARB) certificate
Our Structural Engineer
Our Structural Engineer has more than 35 years of experience in commercial, residential and industrial projects. In addition to providing innovative and integrative design solutions and construction contract administration, he has extensive experience in field investigations and forensic analysis of buildings and structures failures.
Collaborators
Our projects are a result of creative collaboration with talented and diversely experienced professionals in a variety of disciplines. This collaborative approach enables us to leverage the specific expertise needed for each and every project.
MECHANICAL & PLUMBING ENGINEER

Our Mechanical and Plumbing Engineer collaborates on commercial and some residential projects. As an experienced LEED-accredited professional, he always finds the most effective solutions in designing mechanical and plumbing systems.

CIVIL ENGINEER

Our civil engineers collaborate on zoning and site analysis necessary for pre-design studies. Civil Engineering and site design is always a part of any commercial project solving problems such as parking, green areas, stormwater management design and more.

ELECTRIC ENGINEER

Our electrical engineers collaborate on commercial and some residential projects to efficiently design power and lighting systems.

GEOTECHNICAL ENGINEER

We collaborate with the geotechnical company to investigate subterranean conditions and soils and give us recommendations on foundation design as well as to provide third-party inspection on the projects that involve underpinning and creating basement spaces.

INTERIOR DESIGNER

Our Interior Designer has the unique expertise to add more detail to the spaces we create. For many projects, he researches, designs and installs high-end finish materials, custom furniture, lights and decoration to create the environment a client envisions.

3D MODELER

Our 3D modeler has an architectural/ engineering background and can help us build three dimensional models of the building to visualize different options, materials and colors per client's request.

ENERGY MODELER

The energy modeler can help us to build three dimensional energy models of the building to analyze orientation, energy solutions and options and to meet energy efficiency objectives.